Boss
Boss Baby Boys Sweater Black
Don't miss it! this is our last item available
Order now, and receive on December, 14
Trusted Shops rating 4.82 Excellent
Boutique availability
Product description
Shipping and returns
Boss J05A43 baby sweater black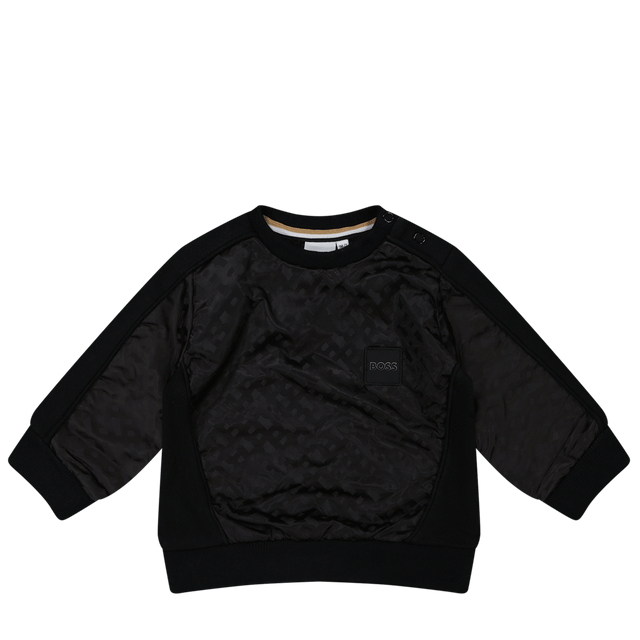 | | | |
| --- | --- | --- |
| Postage costs | above €100* | under €100 |
| The Netherlands | Free | €5.95 |
| Belgium | Free | €5.95 |
| Germany | Free | €5.95 |
| | | |
| --- | --- | --- |
| Postage costs | above €250 * | under €250 |
| Europe | Free | €20,- |
| Worldwide | Free | €30,- |
Shipping is free in Belgium, the Netherlands and Germany for all orders when you spend €100 or more on non-sale items.

*For orders with only sale items, you pay € 5.95 in shipping costs.
Do you want to order from a European country other than the Netherlands, Belgium or Germany? Then you pay €20 shipping costs up to an amount of €250. Above that it is free. All other worldwide destinations cost €30 shipping costs up to a spend of €250, above which it is free. Here too, the amount spent must concern non-sale items.
Click here for all shipping costs per country.
Returns:
Items can be returned within 14 days of receipt without giving a reason.
1. Check the items that are returned on the return form with the reason, if applicable, and add the form to the return so that we know who the return is from.
2. Send your return with track & trace with a carrier of your choice to the address at the bottom of this form and keep your proof of shipment. The costs for franking are at your own expense. Dropping off your return in one of our stores is of course no problem.

Return address:
Superstellar
3012 GJ Rotterdam
The Netherlands
You can also use the general withdrawal form** ( click here ) or send an email to info@superstellar.nl. After your notification, we will confirm this by email. We will refund the amount as soon as possible, and no later than within 14 days, in the manner in which you paid.
You may assess and use the products as is customary in a store. You must return the goods in the condition in which you received them. Superstellar checks all products that are shipped very carefully for defects. In the unlikely event that a product does not meet the expected quality, you can report this as soon as possible via info@superstellar.nl or you can call +31 10 413 69 40.
Tips:
Always ask for proof of return from the carrier. If something happens to the package, you can provide this proof.
Carefully open the shipping box and original packaging so that you can use them again to return the order if necessary.
* NB! For orders outside the EU, import duties, VAT and possibly other costs may have to be paid.
**Exceptions for the right of withdrawal:
Products that are not suitable for return for reasons of health protection or hygiene and for which the seal has been broken after delivery.
You are only liable for any diminished value of the goods resulting from use of the goods that goes beyond what is necessary to determine the nature, characteristics and functioning of the goods.
Package not received
You can assume that your order will be delivered within 1 to 3 working days from the moment we have sent the shipping confirmation with track & trace by email. If the order is not delivered within this period, the consumer is responsible for reporting this to our customer service within 14 days from the day of shipment by Superstellar so that a delivery investigation can be initiated. If this is not reported to us within 14 days, the consumer's right of withdrawal will lapse.
Check store inventory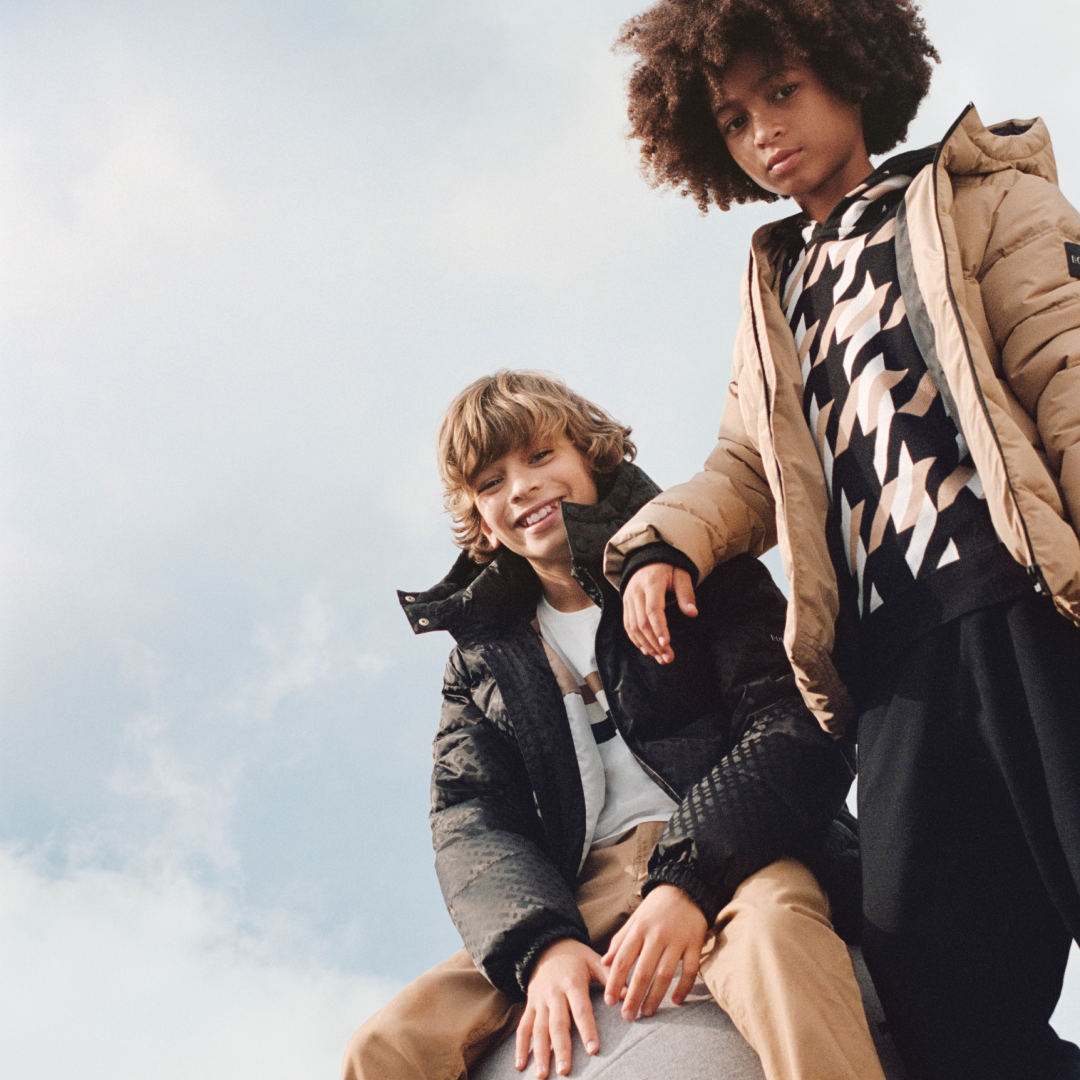 Boss , where style and sophistication come together for the youngest trendsetters. Our brand embodies the timeless elegance of Hugo Boss, specially designed for children. From playful prints to sleek cuts, Boss Kids offers quality clothing that combines comfort and fashionable flair, so kids can shine in any situation
Authorized seller since 1993
The most beautiful designer collections